More Than A Clothing Brand!
It is a philosophy, a mindset, a way of being that, ideally, contributes to the betterment of our customers, their communities, and the world.
 It is our hope, that Certified Silverback Clothing and The Creed serve as reminders to be the best that we can be — for self and others.
Much Love,
Mike Scott – Founder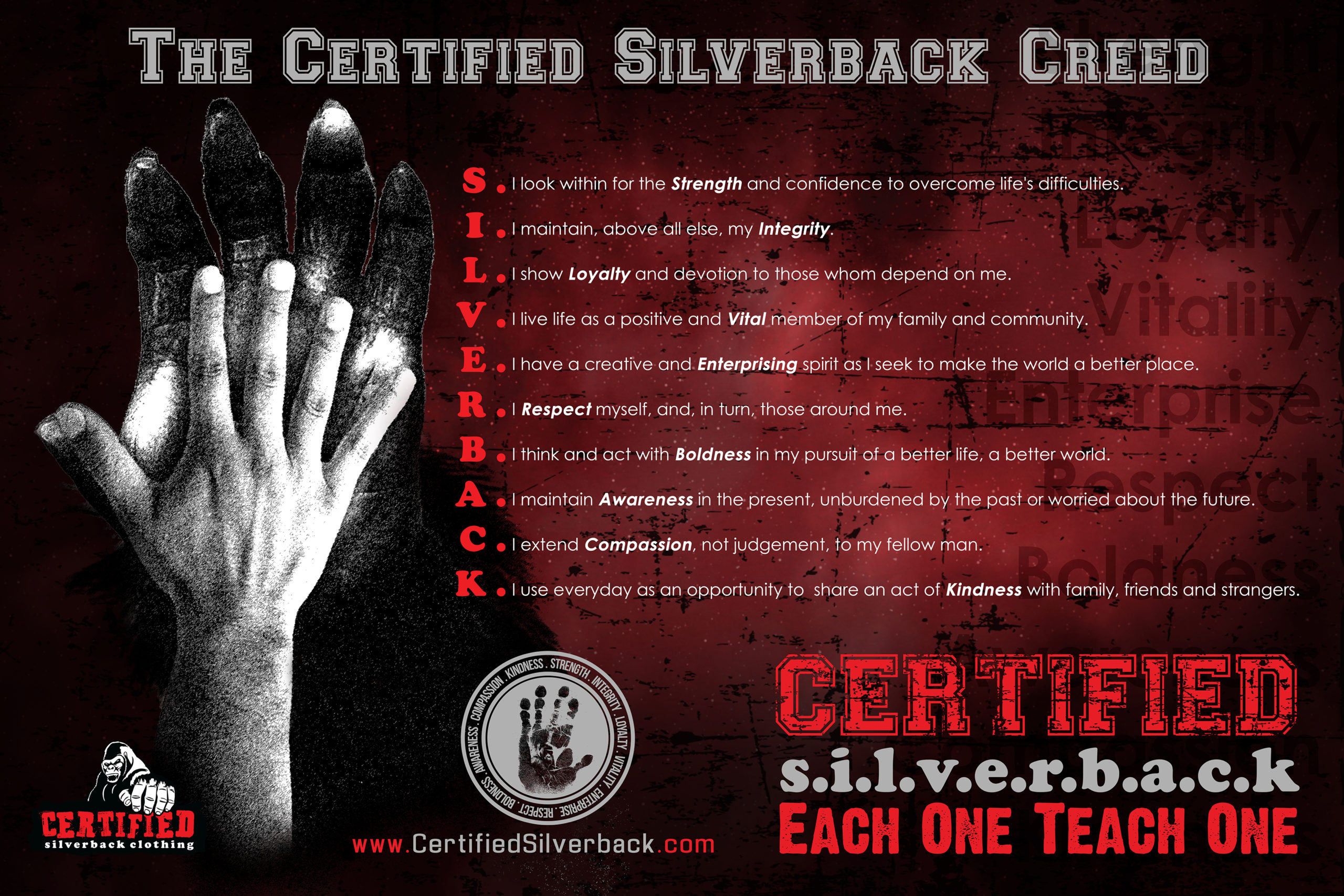 Together, we
can

make a difference!
PLEASE DOWNLOAD & SHARE THE CREED!